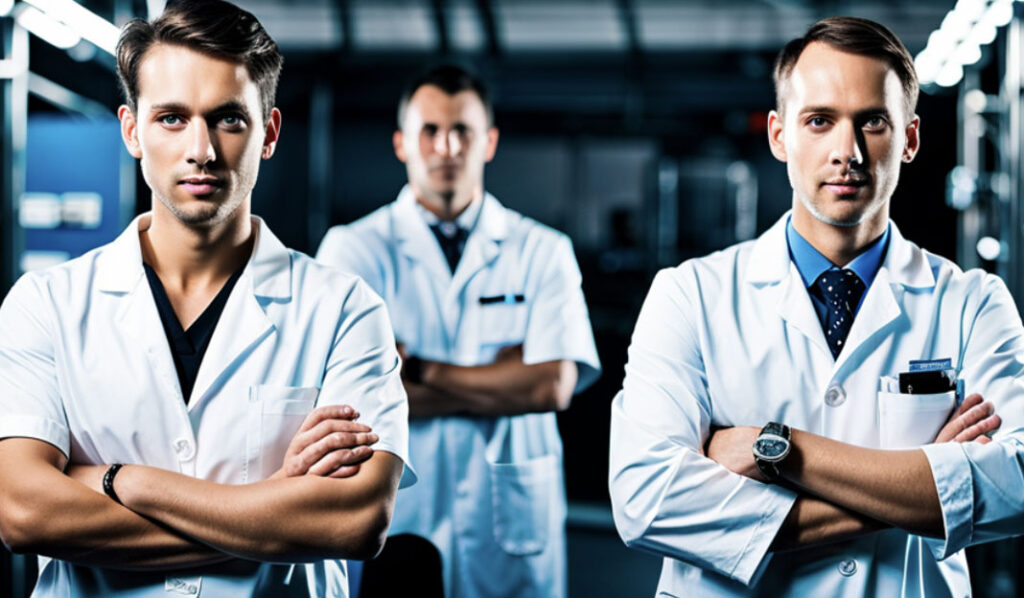 As a small-to-medium private label brand manufacturer, you're looking for a reliable partner who can take care of the manufacturing process of your products, ensuring high-quality and cost-effective solutions. This is where PharmaCenter comes in. We're a top-tier manufacturer that specializes in producing a variety of dosage forms, including gummies, softgels, tablets, and capsules. In this blog post, we'll dive into the reasons why partnering with PharmaCenter for your bulk unpackaged dosage needs is the smartest decision you can make for your business.
We understand that you have many choices when it comes to selecting a supplement manufacturer. However, not all manufacturers are created equal. Many of them may be cutting corners, offering subpar products, or lacking the necessary certifications to meet your high-quality standards. With PharmaCenter, you can rest assured knowing that we have the expertise, equipment, and dedication to help you bring your products to life with unparalleled quality and efficiency.
Ready to learn more about how PharmaCenter can elevate your supplement manufacturing process? Read on to discover the benefits of working with us and how we can help you create the best products for your customers.
Advanced Manufacturing Capabilities
State-of-the-Art Facility
At PharmaCenter, we pride ourselves on our state-of-the-art manufacturing facility, which is equipped with the latest technology and machinery to produce high-quality, consistent products. Our facility is designed to handle all aspects of the manufacturing process, from formulation and blending to encapsulation and packaging. This means that you can trust us to take care of every step, ensuring a seamless and efficient process for your products.
Furthermore, our facility is GMP-certified, which means that we adhere to the highest industry standards for quality assurance and safety. When you work with PharmaCenter, you can have peace of mind knowing that your products are being manufactured in a clean, controlled, and compliant environment.
Lastly, our facility is equipped to handle both small and large production runs, giving you the flexibility to scale your business as needed. Whether you're just starting out or looking to expand your product line, PharmaCenter has the capacity and capabilities to meet your unique needs.
Expertise in Various Dosage Forms
PharmaCenter's team of experts specializes in producing a wide range of dosage forms, including gummies, softgels, tablets, and capsules. This means that we have the knowledge and experience to guide you through the entire manufacturing process, from selecting the right delivery form to perfecting your formulation. Our team will work closely with you to ensure that your products are not only effective, but also visually appealing and enjoyable for your customers to consume.
Additionally, our expertise in various dosage forms allows us to offer a wide range of customization options for your products. From unique shapes and sizes to custom flavors and colors, we can help you create products that stand out on the shelves and make a lasting impression on your customers.
By partnering with PharmaCenter, you can trust that our team will be with you every step of the way, providing expert guidance and support to help you bring your vision to life.
Cost-Effective Solutions and Unmatched Customer Support
Cost Savings and Efficiency
At PharmaCenter, we understand that cost is a major concern for small-to-medium private label brand manufacturers. That's why we're committed to providing cost-effective solutions that don't compromise on quality. By working with us, you can take advantage of our bulk unpackaged dosage services, which offer significant cost savings in terms of packaging materials and labor.
Additionally, our state-of-the-art facility and advanced manufacturing capabilities allow us to produce your products quickly and efficiently, minimizing production downtime and reducing overall costs. This means that you can get your products to market faster and at a lower price, giving you a competitive edge in the industry.
Unwavering Customer Support
When you partner with PharmaCenter, you're not just getting a manufacturer – you're getting a dedicated team of experts who are committed to your success. Our customer support is unmatched in the industry, with a team that is always available to answer your questions, address your concerns, and provide guidance throughout the entire manufacturing process.
We understand that your business is your livelihood, and we treat it as if it were our own. By working closely with you and providing personalized support, we can help you overcome any challenges and ensure that your products exceed your customers' expectations.
Conclusion
With advanced manufacturing capabilities, expertise in various dosage forms, cost-effective solutions, and unparalleled customer support, PharmaCenter is the ideal partner for small-to-medium private label brand manufacturers looking to outsource their bulk unpackaged dosage needs. By entrusting your manufacturing process to us, you can focus on your business.